Want to know a secret...?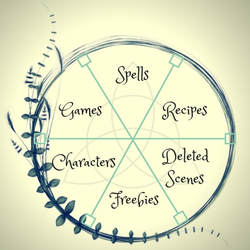 Life is more fun with a little bit of mystery and a whole lot of games, puzzles... and FREE STUFF!
Don't ya think?
The content on this special page was compiled exclusively for fans of the Wiccan Wheel Mysteries. The links below can be accessed only by members of my (closely-guarded and sparingly used) mailing list. If that's you, then click away! ;)
If you're not a member yet, and you'd like in, you can sign up for my mailing list
HERE
. Once you do, I'll send you the secret password to unlock the goodies below.
​
Happy exploring!
---

Freebies {coming soon}
​Characters {coming soon}
Deleted Scenes {coming soon}
Sneak Peeks {coming soon}
---
The Wiccan Wheel of the Year